About Us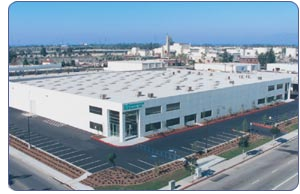 Edgewood Press, Inc was established in 1958 as a family owned company. In the early days we printed a variety of commercial paper products. Then in 1968 a local school asked us to construct and print a custom folder for their school. From that inspiration we went to work on developing a durable 2 pocket folder with side retaining flaps. This new innovative design would now securely hold the student's loose paper in place and a much needed improvement to an age-old problem was achieved.
Other schools quickly became aware of our new folder design and the requests started pouring in. Due to this increased demand for our new folder we soon committed all of our operations to producing folders for schools and organizations. That is when our company's slogan was born, "America's School Folder Factory".
We later learned that by buying the paper in bulk we could produce & sell the folders to our schools at a very low price. We soon adopted the policy that we would deal with schools, pre-k thru secondary, on a direct-only basis. This meant striving to never accept a school folder order through a print broker. We continue to this day to feel strongly that by eliminating the middle man our schools will be enjoying the lowest possible prices for school folders.
At our Edgewood Press facility we have a state of the art typesetting and graphic arts department. All the printing is done on the premises in our 70,000 sq foot facility. Our loyal customer base has grown to over 18,000 schools and organizations across the United States. With our 50 years of printing experience and 40 plus years of working with schools and organizations, we continue to earn and appreciate a reputation of trust and respect with our customers. Our daily goal has always been to deliver quality folders, on time and at fair prices.
Our genuine focus on complete customer satisfaction brings our customers back to us year after year. By building great relationships with many of our returning customers we have nurtured a sense of family. The majority of our dedicated staff has now been with Edgewood Press for 10 years or longer.
Place that new order or place a re-order, either way, we treat all our customers like family. We take a lot of pride in dealing with our schools and organizations.

...join our family!